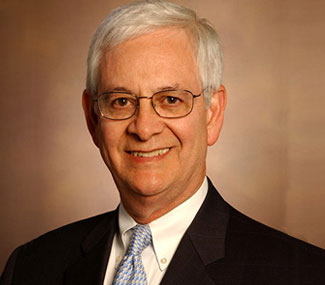 Born November 14, 1942 and a graduate of Yale Medical School, William Catalona, MD trained in surgery at the Yale New-Haven Hospital, the University of California, San Francisco, and the National Cancer Institute, and trained in urology at The Johns Hopkins Hospital. He was a member of the faculty of the Washington University School of Medicine, serving as chief of its urology division for 14 years. Dr. Catalona is currently a professor in the department of urology at Northwestern University Feinberg School of Medicine in Chicago and is director of the Clinical Prostate Cancer Program of Northwestern's Robert H. Lurie Comprehensive Cancer Center.
Dr. Catalona is a researcher and prostate-cancer surgeon and is known for having been the first to show that a simple blood test that measures levels of prostate-specific antigen (PSA) is the most accurate method for detecting prostate cancer. He also helped develop the "free PSA" test as a means of improving the accuracy of prostate cancer screening. Dr. Catalona established and directed the largest single-institution prostate cancer screening program in the United States, including 36,000 men in the St. Louis area. He also led national studies that gained approval of the PSA and free PSA blood tests by the U.S. Food and Drug Administration.
Specializing in prostate cancer surgery, Dr. Catalona is recognized as an expert in performing the "nerve-sparing" radical prostatectomy that can preserve sexual potency and has performed more than 3,600 of these operations.
Dr. Catalona has received awards and honors including: the James Ewing Society Award for Cancer Research, the AUA's Gold Cystoscope Award, Hugh Hampton Young Award and Eugene Fuller Medal, and the American Association of Genitourinary Surgeons' James Stockwell Barringer Medal and Edward L. Keyes medal. He was elected to the Johns Hopkins Society of Scholars and the St. Louis Academy of Science. He has served on advisory boards of the National Kidney Foundation and American Cancer Society and the editorial boards of several medical journals. He has been principal investigator on grants or awards from the National Institutes of Health, Department of Defense, American Cancer Society, and CaPCURE. He is medical director of the Urological Research Foundation, editor of its newsletter, Quest, and has developed a popular prostate cancer information web site, www.drcatalona.com. He is author of more than 320 articles in scientific journals, books and book chapters in medical texts. He has also made several award-winning videotapes of cancer operations.
As a spokesperson on prostate cancer issues Dr. Catalona has appeared frequently on television and in the print media. His research has been profiled in the lay press, including The New York Times, The Wall Street Journal, USA Today, Time, Business Week, and on national television news programs, including NBC, CBS, ABC and CNN, as well as in the medical literature, including Nature, Journal of the American Medical Association, New England Journal of Medicine and the American Journal of Human Genetics.