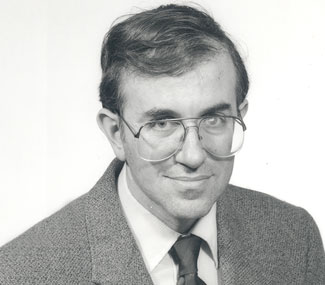 A Dayton, Ohio native, Lawrence Einhorn, MD received a bachelor's degree from Indiana University (IU) in 1965 and his medical degree from the University of Iowa in 1968. He served his internship and residency at IU Medical Center, followed by a fellowship in Hematology/Oncology from1971 to1972. Dr. Einhorn also had a fellowship in oncology at the MD Anderson Hospital Tumor Institute in Houston, TX. He has served on the IU Medical Center faculty since 1971, being named assistant professor in 1973, associate professor in 1976, professor in 1979 and distinguished professor of medicine in 1987.
Dr. Einhorn has published more than 300 articles in scientific journals and has been a contributing writer on nearly 70 textbooks. He received the Presidential Medal of Honor from IU in 1996 and the Teaching Excellence Award in 1998 from IU School of Medicine. He began his term as president of the American Society of Clinical Oncology (ASCO) in 2000.
Dr. Einhorn has received numerous honors in his career including the Glenn Irwin Experience Excellence Award in 1996, Riley Distinguished Lecturer in 1993, the Kettering Prize Cancer Research—General Motors Foundation in 1992, ACCC Clinical Oncology Award in 1991, the Distinguished Clinician Award, Milken Foundation in 1989, Willis Stetson Award and Lecture, University of Pennsylvania, 1989 and the Richard and Hinda Rosenthal Foundation Award for Cancer Research, presented at the 1981 American Association of Cancer Research Meeting in Washington, D.C. He was awarded the Herman B. Wells Visionary Award in 2001.
Dr. Einhorn is associate editor for Medical and Pediatric Oncology Investigational New Drugs. He is a fellow of the American College of Physicians, and a member of the American Society of Clinical Oncology, American Association Cancer Research, American Federation Clinical Research, the Central Society for Clinical Research, the National Academy of Sciences and the AUA.