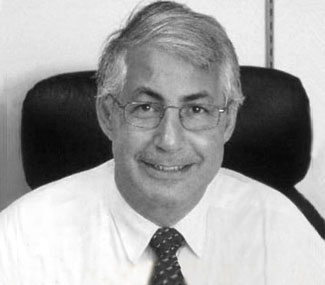 Irwin Goldstein, MD holds a bachelor's degree in engineering from Brown University, with an honors thesis in biomedical engineering. He received his medical degree from McGill University before moving to Boston for his urology residency at University Hospital. Dr. Goldstein did his fellowship in the department of urology, Boston University School of Medicine, sponsored by the National Kidney Foundation. Following completion of his fellowship Dr. Goldstein was named to the staff of the department of urology at Boston University School of Medicine.
Dr. Goldstein has been involved with sexual dysfunction research since the late 1970s. His interests are the physiologic investigation of sexual function and diagnosis and treatment of sexual dysfunction in men and women, including penile microvascular bypass surgery and dyspareunia surgery. He has been with the department of urology at Boston University School of Medicine for more than 20 years.
He has published more than 200 peer-reviewed papers in the field of sexual dysfunction, and his research in this area has been continuously funded by the National Institutes of Health since 1980. Dr. Goldstein is past president of the Sexual Medicine Society of North America, member of the executive committee of the International Society of Sexual Medicine and secretary of the International Society for the Study of Women's Sexual Health. He is a member of the International Academy of Sex Researchers and American Association of Sex Educators, Counselors and Therapists. Dr. Goldstein is currently editor-in-chief of The Journal of Sexual Medicine.