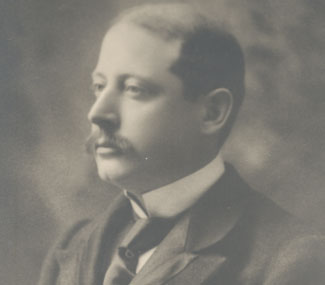 Ramon Guiteras, MD was born in Bristol, Rhode Island and attended public school until he was sent to military school in New York. He then attended Harvard University and eventually transferred to the medical department, graduating in 1883 with a medical degree before traveling to Paris, Vienna and Berlin to study surgery.
On his return to the United States, Guiteras entered the Naval Force as an assistant surgeon before spending 18 months at the City Hospital as an Intern in Gynecology, Dermatology and Genitourinary Departments until 1907 when he became a consulting surgeon.
Though many hospitals during the time did not have a separate department specifically for urology, in 1886 the American Association of Genito-urinary Surgeons formed with a membership limit of 30. In the early 1900s, physicians in New York's Upper West Side discussed the need for an organization for urologists in the United States; Guiteras and his colleagues founded the American Urological Association in 1902.
Guiteras composed many works focusing on genitourinary disease and prostatic hyperplasia. In 1912, he published his two-volume work, Urology.
In December 1917, Guiteras was hospitalized at the French Hospital where he died on from pneumococcal meningitis.
In 1928 the AUA established the Ramon Guiteras Lecture in his honor and the award known as the "Ramon Guiteras Medal" given to those who make outstanding contributions to the field of urology.
Reference:
Reiss, Harry. "Ramon Guiteras (1858-1917)." Investigative Urology. Vol.17, No. 4., 356-357.
Zorgniotti. Adrian W. M.D. "Ramon Guiteras (1858-1917)"