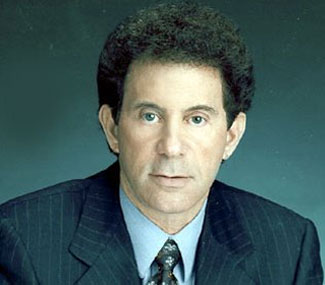 Larry I. Lipshultz, MD, professor of the Scott Department of Urology at Baylor College of Medicine, was born in Philadelphia, Pennsylvania, and graduated from Franklin and Marshall College. He earned his medical degree and completed residency training at the University of Pennsylvania. He also completed a two-year fellowship at the University of Texas Medical School at Houston in male reproductive medicine.
In his active clinical practice, Dr. Lipshultz specializes in male infertility and male reproductive disorders. As a member of Baylors faculty, he is a popular teacher and has trained more than 30 fellows now in practice throughout the United States. As clinical director of the Laboratory for Male Reproductive Research and Testing, his interests are in the discovery of new growth factors secreted by the sertoli cell and the development of new techniques for micromanipulation of sperm. The laboratory has received a large National Institutes of Health grant to determine the correlates of fertility in men with spinal cord injuries.
A well known author, editor and lecturer, Dr. Lipshultz has published more than 200 scientific papers, most of them on the subject of male reproduction. He currently serves on the editorial boards of the journals Urology, Advances in Urology and Contemporary Urology. Dr. Lipshultz has acted as guest editor for complete issues of World Journal of Urology and Urologic Clinics of North America. Dr. Lipshultz is the editor and author of the authoritative textbook of male reproductive medicine and surgery entitled Infertility in the Male.
Active in numerous scientific organizations, Dr. Lipshultz has served as a member of the board of directors of the American Society for Reproductive Medicine and as president of the Society for the Study of Male Reproduction. Dr. Lipshultz was president of the American Society for Reproductive Medicine from 1998 to 1999.