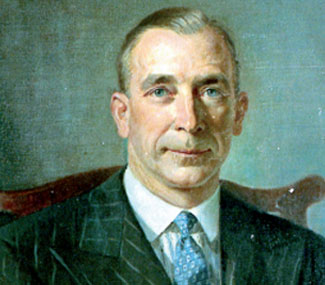 Terence Millin, MD was born in County Down, Ireland in 1903. After studying at St. Andrew's College in Dublin and Trinity College, he studied medicine at Middlesex Hospital and Guy's Hospital in London.
Dr. Millin held the position of senior house surgeon at the General Hospital in Northampton and assistant surgeon at Sir Patrick Dun's Hospital in Dublin. He then went to London and became a specialist in genitourinary surgery. Dr. Millin created an operation for urinary incontinence in men, and by the early 1940s he was well-versed in the technique of transurethral resection.
In 1945, Dr. Millin published a paper in The Lancet that introduced the retropubic approach to prostatectomy—the first alternative to the perineal approach promoted by American surgeon Hugh Hampton Young. Dr. Millin performed the first retropubic prostatectomy in 1945.
Dr. Millin had an honorary fellowship of the American and the Royal Australasian Colleges of Surgeons, was awarded the St. Peter's Medal by the British Association of Urological Surgeons (BAUS), served as president for the BAUS, was the first honorary member of the Irish Society of Urology and was an honorary member of the Urological Section of the Royal Society of Medicine.
Dr. Millin died of cancer of the larynx in 1980.