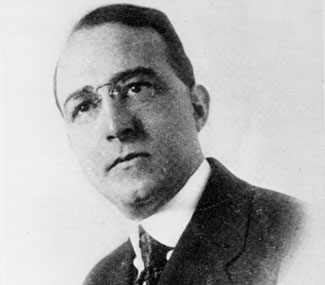 Maximilian Stern, MD received his medical degree from the Physicians and Surgeons College of Columbia in New York City in 1900. In the early 1930s, probably within several years after he had developed the Stern resectoscope, he shifted his practice to southern Florida, but continued to practice on a limited basis in New York City until 1937. Because of his limited presence in New York City, he resigned from the New York Academy of Medicine after he had been a member of a number of Manhattan hospitals. Dr. Stern was the attending urological surgeon and medical director of the Broad Street Hospital in New York from 1916 to 1926, consultant urological surgeon at the Harbor Hospital and attending urological surgeon at the Manhattan State Hospital until 1930. He maintained his affiliation with the New York Hospital for Joint Diseases and published articles on podiatric medicine until 1936.
Dr. Stern encountered trouble with the AUA board when he tried to charge urologists a $5 fee for every transurethral resection of the prostate (TURP). He was expelled from the AUA, and in 1933, the executive committee decided that Dr. Stern was not to be reinstated.
In 1932 he became a member of the Deland Memorial Hospital in Florida and a year later joined the Halifax District Hospital in Daytona Beach. At about this time, he again applied for membership to the AUA and was placed on a waiting list in 1935 for one year to be reevaluated in 1936. At that time a decision was postponed until the next meeting and his membership application in 1937 was rejected. There is no evidence that he reapplied, let alone was admitted to the AUA subsequent to this rejection. Dr. Stern died on January 21, 1946.