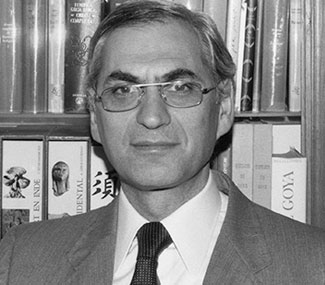 Ronald Virag, MD a vascular surgeon, is known for his work with phentolamine and papaverine for erectile dysfunction during the 1980s.
Born in Metz, France in 1938, Dr. Virag graduated from Paris University in 1962. After training in general and cardiovascular surgery at Paris hospitals, Dr. Virag, in 1977, created a multidisciplinary group for studying erectile dysfunction, on which he has focused since 1978. In 1981, he founded a private institute in France devoted to the clinical study and research on impotence and developed early programs using intracavernous drugs to treat the condition.
During his career Dr. Virag has belonged to the French College for Vascular Pathology, the International College of Angiology (FICA), the International Union of Angiology, the French Society of Microcirculation and the AUA. He has also published numerous books and articles. Dr. Virag received the Gold Medal of the Merit "Rene Fontaine" from the Brazilian Society for Angiology and Vascular Society. He presented at the AUA's John Lattimer Lecture in 1986.