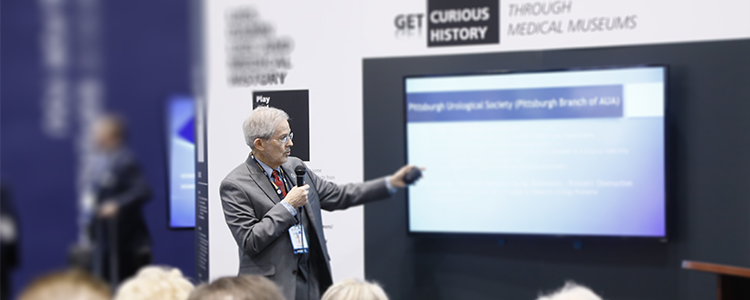 The History Committee serves in an advisory role on matters related to historical interest, museum/archives/library accession/deacccession, exhibition, and Museum sustainability.
The AUA Historian serves as Chair of the Committee, which is composed of the eight AUA Section Historians and up to seven other members, including representatives of Urology Residents, Young Urologists, International Urologists, and an Exhibit Curator.
History Committee Workgroups. Members serve on at least one of the following workgroups:
Exhibits and Collections Work Group: urology-care providers, industry representatives and AUA staff with a passion for urologic education, artifacts and displays.
Digital Work Group: urology-care providers and AUA staff with an interest in digital media and an understanding of effective use to enlighten and educate younger urologists on the history of medicine.
Academic Work Group: urologists with a passion for research and writing on the history of medicine, urology in particular, to work with AUA staff on educational initiatives.
Finance Work Group: urology-care providers and industry representatives with some interest in and knowledge of effective fundraising techniques for the Didusch Center.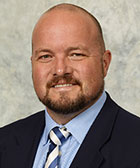 Mark T. Edney, MD, MBA, FACS
Exhibit Curator (2022 – 2023)
Dr. Edney grew up in Penacook, NH and graduated with a BA in biochemistry from St. Anselm College in Manchester. He graduated from Dartmouth Medical School in 1998 and completed his urology residency at Dartmouth-Hitchcock Medical Center in 2004. He has been in private practice in Salisbury, MD for 14 years.
Dr. Edney has extensive experience in health policy and advocacy. He is past president of Maryland's state urology coalition. He has served as Health Policy Chair for the Mid-Atlantic Section of the American Urological Association (AUA) and was the section's representative to the American Urological Association's Public Policy Council from 2012-18. He is also a former member of the AUA's legislative affairs committee. In that role he led a successful, multi-year AUA effort to achieve Federal legislation improving the inter-agency care coordination of military victims of urological trauma. During this effort, he testified before both US House and Senate VA committees in support the Bill. Ultimately, the AUA Urotrauma language was included in the 2013 National Defense Authorization Act. Dr. Edney is currently the President of the American Association of Clinical Urologists.
Dr. Edney served in the medical corps of the United States Army Reserve from 1999 to 2015. During that time, he served on the urology staffs of both Walter Reed Army Medical Center (2004), Tripler Army Medical Center (2009) and was deployed to Mosul, Iraq with the 399th Combat Support Hospital (2006).
Dr. Edney earned his MBA from Brandeis University in 2017. His is a former Chief of Surgery at Peninsula Regional Medical Center and is the current Vice-President of the Medical Staff and Medical Director of the Surgery Service Line.
He lives in Salisbury, MD with his wife of 19 years, Ashley (Shurtleff) Edney, and their three children.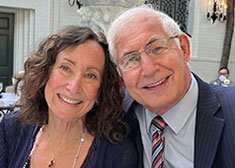 Irwin Goldstein, MD and Sue W. Goldstein, CCRC, AASECT-CSE, IF
Curators (2021 – 2022)
Dr. Goldstein has been involved with sexual dysfunction research since the late 1970s. He has authored more than 350 publications as well as multiple book chapters and edited 6 textbooks in the field. His interests include surgery for dyspareunia, sexual health management post cancer treatment, persistent genital arousal disorder/ genital dysesthesia, physiologic investigation of sexual function in men and women, and diagnosis and treatment of sexual dysfunction in men and women. Dr. Goldstein is Director of Sexual Medicine at Alvarado Hospital, Clinical Professor of Surgery at University of California San Diego, and practices medicine at San Diego Sexual Medicine. He is also Editor-in-Chief of Sexual Medicine Reviews and past Editor of The Journal of Sexual Medicine. He is a Past President of the International Society for the Study of Women's Sexual Health (ISSWSH) and of the Sexual Medicine Society of North America (SMSNA). He holds a degree in engineering from Brown University and received his medical degree from McGill University. The World Association for Sexual Health awarded the Gold Medal to Dr. Goldstein in 2009 in recognition of his lifelong contributions to the field, in 2012 he received the ISSWSH Award for Distinguished Service in Women's Sexual Health, in 2013 he received the Lifetime Achievement Award from the SMSNA, and in 2014 he received the Lifetime Achievement Award from the International Society for Sexual Medicine. He is happily married to his college sweetheart Sue, and together they have three children and five grandchildren.
Ms. Goldstein, a graduate of Brown University, is Sexuality Educator and Clinical Research Manager at San Diego Sexual Medicine, responsible for sexual medicine educational programming and clinical research. She works with the SDSM team to develop clinical research projects, write protocols and oversee clinical trials. She also arranges for training in sexual medicine for medical students, residents, fellows and clinicians from all over the country. She works with the Sexual Medicine program at Alvarado Hospital and regional support groups to provide education to providers, students and the public. She is managing editor of Sexual Medicine Reviews. She is an associate editor of Textbook of Female Sexual Function and Dysfunction, and Female Sexual Pain Disorders, and author of multiple peer reviewed papers. Mrs. Goldstein is currently President of the International Society for the Study of Women's Sexual Health (ISSWSH) as well as Industry Relations Chair. She has contributed educational content for the ISSM Online University as well as the AUA Core Curriculum and SMSNA Fellowship Curriculum. She is also a member of the American Association of Sex Educators, Counselors and Therapists (AASECT) and the Association of Clinical Research Professionals (ACRP). She is an AASECT Certified Sexuality Educator and an ACRP Certified Clinical Research Coordinator. Ms. Goldstein, an ISSWSH Fellow, received the Distinguished Service Award from ISSWSH in 2017 as well as from SMSNA in 2017.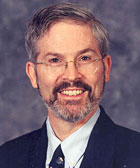 Ronald Rabinowitz, MD
Historian (2016 – 2024)
Ron Rabinowitz was born and raised in Pittsburgh and received his MD degree from the University of Pittsburgh in 1968. Following 2 years of General Surgery at the University Health Center of Pittsburgh, he spent two years in the US Air Force performing General and Pediatric Surgery and Obstetrics and Gynecology. He returned to Pittsburgh for his urology residency, which included a year at the Children's Hospital of Pittsburgh, followed by a Fellowship in Pediatric Urology at the Hospital for Sick Children, Toronto.
Dr Rabinowitz has been Chief of Pediatric Urology at the University of Rochester for 40 years, where he is presently Professor of Urologic Surgery and Pediatrics and Associate Chair of the Department of Urology. He is a renowned expert in the field of pediatric urology. A diplomate of the American Board of Urology with subspecialty certification in Pediatric Urology, he has authored or co-authored more than 190 scientific articles and textbook chapters.
He has been Chair of the American Academy of Pediatrics Section on Urology, Secretary and President of the Northeastern Section of the American Urological Association, a member of the Board of Directors of the American Urological Association, a member of the American Board of Urology Written Examination Committee, and an Oral Examiner for the American Board of Urology. He was a recipient of the Lifetime Achievement Award of the Rochester Academy of Medicine and the Distinguished Service Award of the American Urological Association. For 10 years he spent a month each summer excavating in the Galilee and teaching ancient history and field methods in archaeology to students. An avid tennis and softball player, his eclectic hobbies include archaeology, Middle Eastern cartography, and horology. Having spent 7 years as Historian for the Northeastern Section of the American Urological Association, he is now Historian for the American Urological Association William P Didusch Center for Urologic History.
---
Past Historians
Rainer Engel, MD, FACS (Historian 2010 – 2016)
Sakti Das, MD, FACS (Historian 2006 – 2010)
Robert S. Waldbaum, MD (Historian 2002 – 2006)
Brendan M. Fox, MD (Historian 1998 – 2002)
Harry E. Lichtwardt, MD (Historian 1988 – 1998)
Adrian W. Zorgniotti, MD (Historian 1980 – 1988)
Ralph R. Landes, MD (Historian 1965 – 1980)
Wirt B. Dakin, MD (Historian 1947 – 1965)